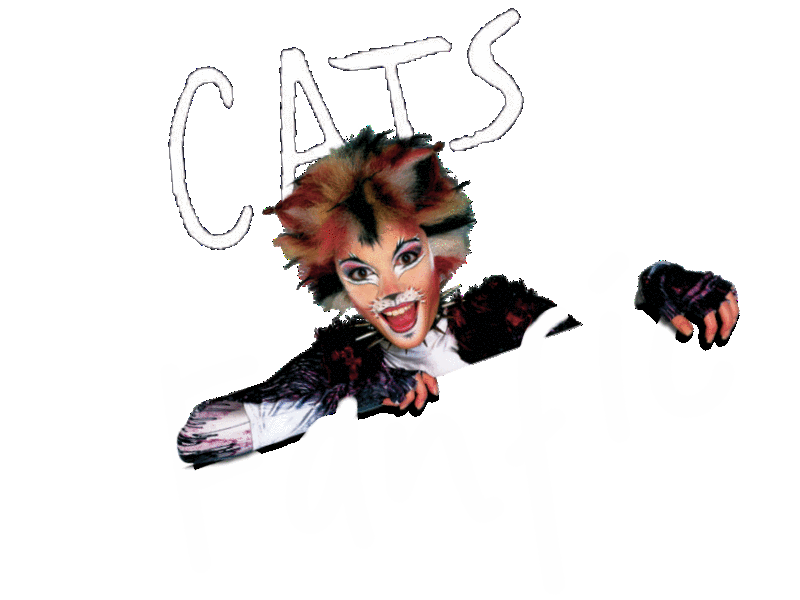 My Fanfics

A CATS human AU set in the Edwardian period. Victoria meets a mysterious young woman at a party, and begins to find herself falling for her. Victoria/Rumpleteazer. 4 chapters, still being written, almost done.
A CATS human AU set in the 1980's. Old Deuteronomy's Jellicle Jam, the hottest dance show on is holding a competition to find new dancers. Little do the contestants know, this competition will change their lives. Multiship. 1 chapter, still being written.
Rumpleteazer learns how to say I Love You in sign language so she can tell Victoria how she feels. Victoria/Rumpleteazer. One-shot, finished.

Others' Fanfics

Delukah's Fanfics
This is just a little drabble I posted on my Tumblr (@tuggoffelees). Quaxo and Tugger are playing around when Tugger tries to pronounce Quaxo's other name, Mr. Mistoffelees, for the first time (and it takes him a couple of tries). Mistoffelees/Tugger Finished.
Roy Troy Tugger, captain of the basketball team, never expected his whole life to turn upside down when he meets a shy and mysterious boy through karaoke on new years eve. Now he has to balance his basketball life with his singing life, and also convince his friends to support him. Can he get the boy and also get his head in the game? 6/17 chapters, still being written.. Multiship.
A group of college pals are suddenly separated due to the CoronaVirus pandemic. After being sent home and forced to socially distance themselves, they have started coming up with creative ways to keep everyone entertained and to stop everyone from going insane. This is a collection of their group chats and shenanigans. I solemnly promise that nobody is going to die or get corona, this is just a light-hearted fic that will relate to our current situation and you dont have to worry about any angst like that. 6 chapters, still being written. Multiship.

If you'd like to see your fanfics here, just

You can email it to me at victoriagroveteazer@gmail.com. Remember to include your name/username and social media so I can link to it!